I am so happy to share with you my latest garage sale find!
This rustic crate was for sale on the side of the road and I just had to pick it up!
The stamp on the front reads "Harrods The Depositories, Barnes, London SW."
Keep reading to hear more about the history of this crate...
Here are some pics of my new favorite things!
I've been doing some research to find out where this chest came from... "Harrod's Depositories, Barnes London" is stamped on the front. Here's what I've discovered so far... Click
HERE
to read the full article...
"The Harrods Depository is an absurdly grand building, given its use as a warehouse. Five storeys high, it was designed in the 1890s in neoclassical style by William Hunt, with elegant bands of brick and stone, faience tiling, ornate flourishes and two domed towers reminiscent of pavilions of the Indian raj. Construction began 1894 and was finally completed in 1913."
"A photograph of 1921 show the Depository with a riverside quay and cranes to load barges. As the wording on the façade declares ‒ Harrods Furniture Depository ‒ this vast space was primarily used to store large items of furniture, awaiting despatch to clients, or to the showrooms of the Harrods department store in the Brompton Road, Knightsbridge. The Depository was designed to reflect (but not outdo) the grandeur of the mothership, which had been rebuilt in the 1880s following a fire that destroyed the original store – although its distinctive terracotta façade was not added until 1901–5"
The lady I bought it from (for a super cheap!!) didn't know anything of its past history. It was shipped from Barnes, London at some point that seems clear. I'd love to know the story and the history of what was contained inside and where this classic crate came from. For now, its sitting at the end of our bed. I think it is really special and I'm so excited to have found it!!
What do you think? Does anyone know more about Harrods Depository? Anyone have a similar crate?
I'm linkin' up...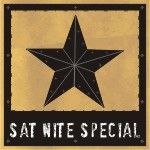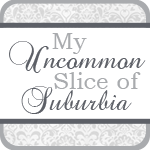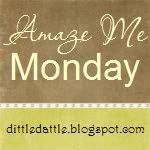 http://lh3.ggpht.com/-lUo9vFcqG2E/TriQ8vOYJxI/AAAAAAAAQCo/qoGn1mLZEEQ/s1600-h/beforeAndAfterButton%25255B3%25255D.gif