A few weeks ago I shared with you some treasures I found in Momma's garage that were from a cousin's old farmhouse. (Click
HERE
if you want to visit that previous post) ANYWAY, there were a few things that were so dirty I hadn't gotten them out or had time to clean them up. This weekend I found time to take a few pictures so I can share with you my BOWLS! I absolutely love the ruggedness of these mixing bowls and the little tin pot and old mini bunt pan together. I have them in my kitchen now and I love the pottery up on the open shelves and the metal mixed in for contrast. (Sorry, no pics of the kitchen because the lighting wasn't great when I was taking these.)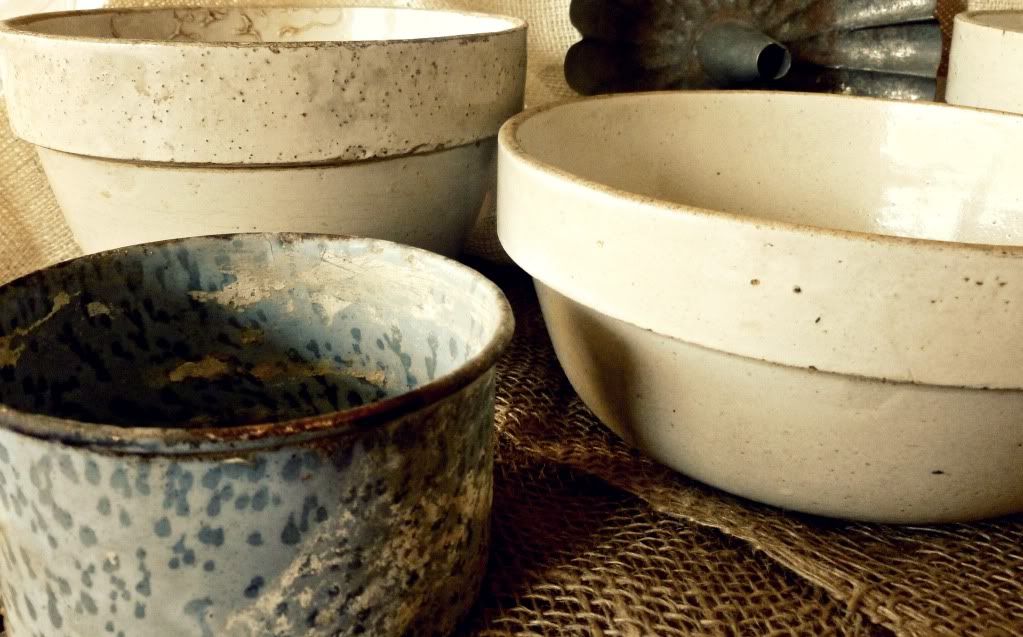 I also found this one with the scalloped edge and slight glaze. I love that the glaze is chipped on the edges and the matte pottery is coming through...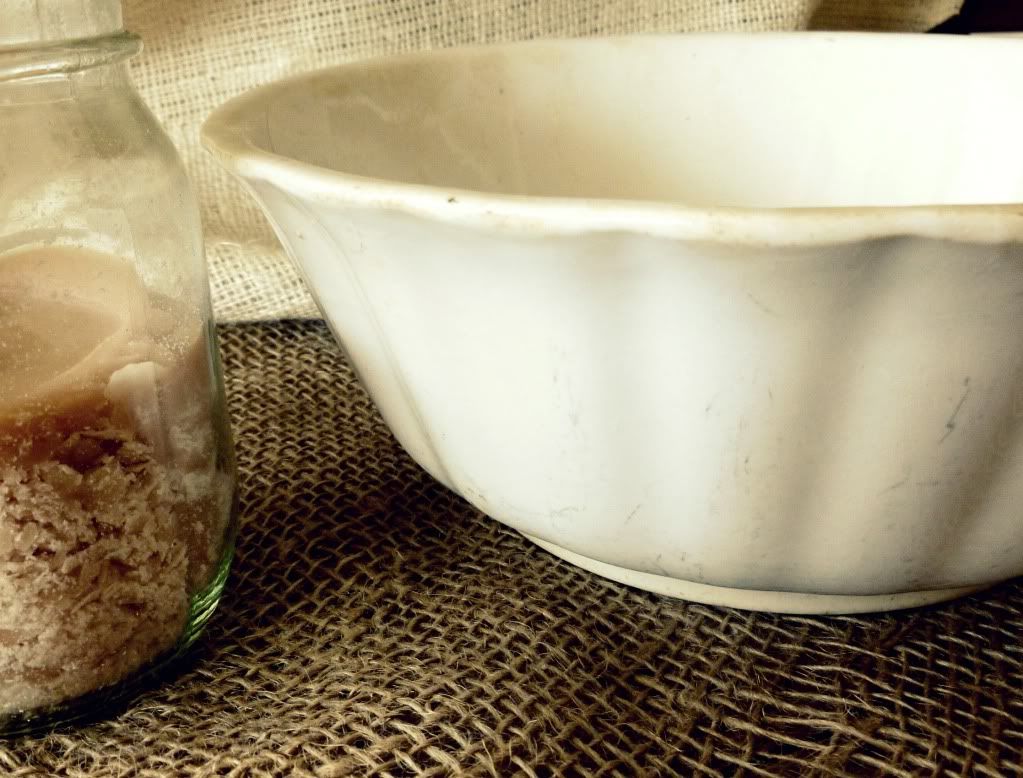 I'm so excited about these and think they add so much charm to my tiny kitchen... Of course, I especially love that they have stories to tell and memories of my Momma's summers down on the farm...
Something this city girl can only imagine.
I am linking up with these lovelies...